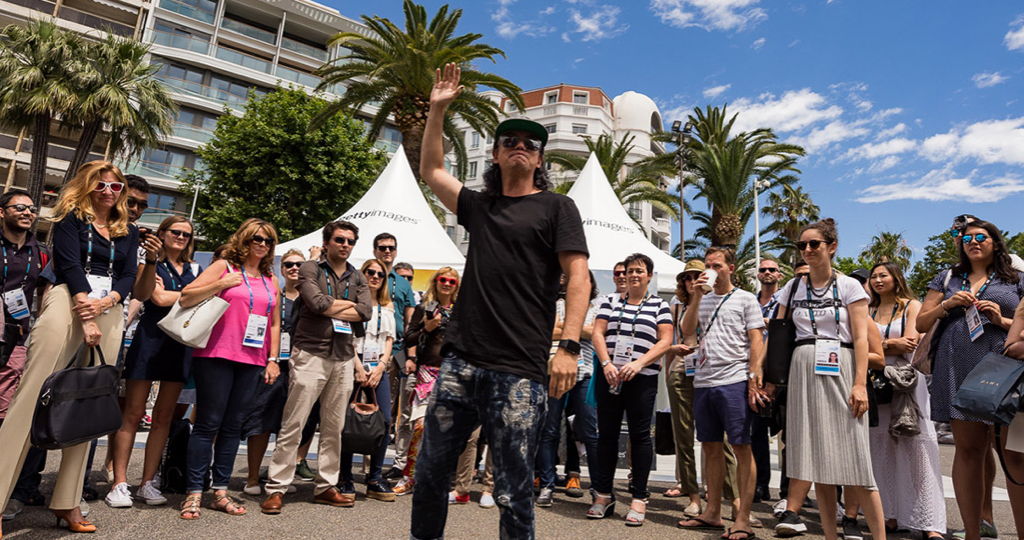 We've just returned from the '64th International Festival of Creativity' that was Cannes Lions 2017. It's usual celebration of the best the advertising world has offered up over the past 12 months, combined with discussion around the issues at the heart of the industry (all set amidst the glitzy, sun drenched backdrop of the Côte d'Azur), Cannes was a veritable melee of buzzwords like 'authenticity', 'purpose brands', 'data' and 'tech for good'.
"Brands must embrace the spirit 
of collaboration, community and co-creation
in order to stay relevant."
People not profits 
It seems that when it came to speculation around the direction in which marketing is headed, the smart money was on putting people before profits. While the last ten years has seen a collective realisation among brands that they need a story, they need to care, and they need to have a conscience, what emerged at this year's Cannes is that actually involving customers in your campaigns is the new way to truly resonate with modern audiences. The brands that empowered their audiences to be part of content creation were those that stood out, with the campaigns that involved and celebrated the people they seek to serve being those that stole the show.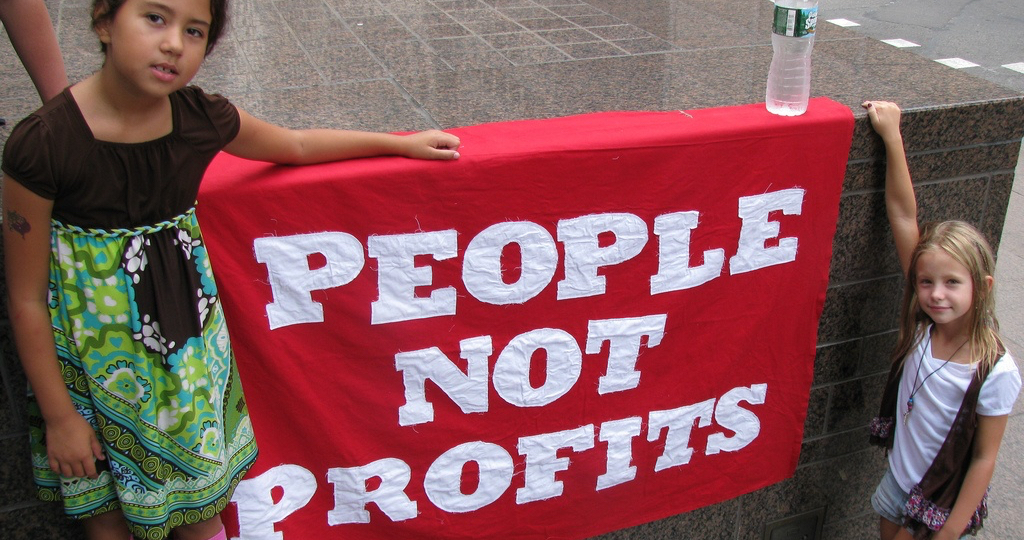 Burger Kind
With this in mind, the campaigns that really caught our eye were those that understood and utilised the power of user-generated content, word-of-mouth advertising and organic social media activation. Burger King's 'McWhopper' was a stoke of genius, inviting McDonald's to put their differences to one side for World Peace Day and create a burger together. The campaign went viral on social media when – after McDonald's failed to respond – people began inventing and creating their own McWhoppers and other ideas for collaborative burgers, under the McWhopper hashtag. Burger King really found a way to collaborate with their audiences, allowing them to co-create content alongside the brand in a fun, original and engaging way – and encouraged them to activate the campaign from their own social media accounts. Very clever.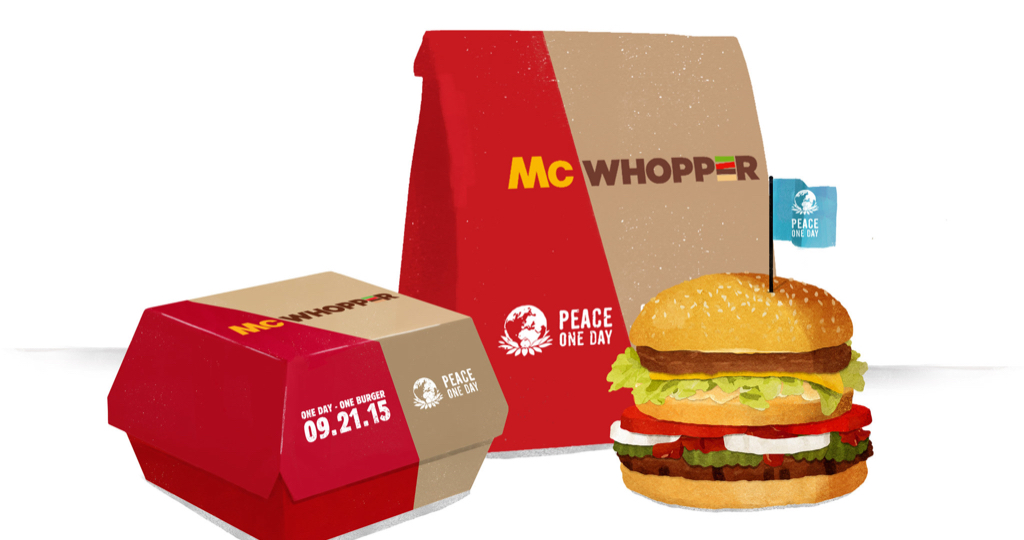 How to suc-Swede
Similarly, The Swedish Tourist Board's 'The Swedish Number', encouraged people from all over the world to 'call Sweden' – being connected to a random number where they could chat to a member of the Swedish public about anything that might be on their mind. By allowing people to just chat freely, then encouraging them to share their stories on social media, the campaign was essentially creating almost limitless user-generated, word-of-mouth content, free from any brain-washing brand messaging, slogans or advertising agency content; while at the same time subtly celebrating the open and inclusive nature of Sweden. Beautiful.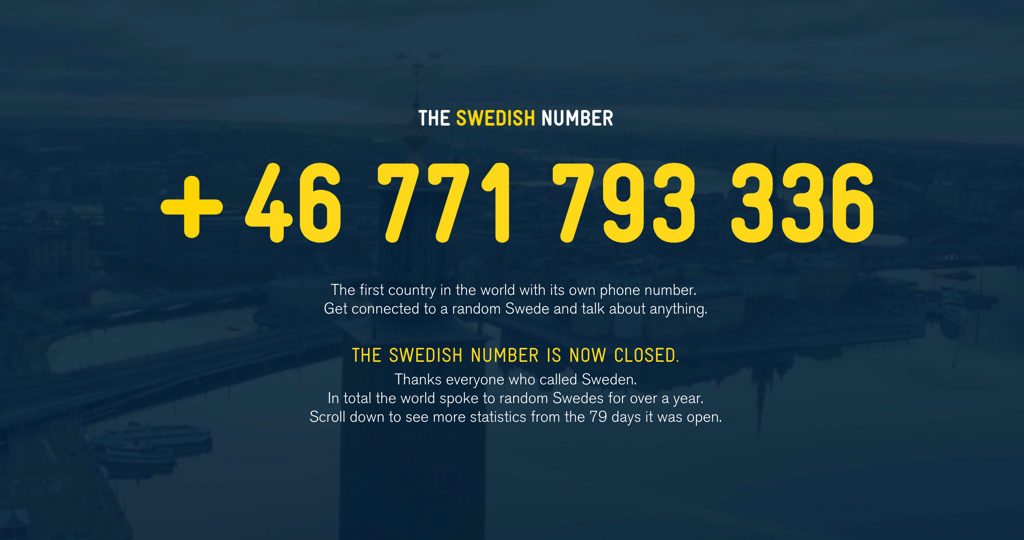 Embracing tech
As expected, tech and data played a big part at this year's Cannes, as advertising continues to (perhaps begrudgingly) embrace new ways to understand, connect with and engage audiences who are increasingly hard to reach through traditional means. Snapchat seemed to have colonised the event, while Facebook, Instagram, Google and Pinterest were predictably prevalent – their presence serving as a heavy handed reminder that the industry must embrace these technologies as wholeheartedly as consumers have if it wants to remain relevant. We saw new technologies like Voice and Virtual Reality (VR) becoming increasingly prevalent around the festival. And with Deutsche Bank predicting that by 2020, there will be 120 million people using VR headsets, its no surprise that brands are jumping on this bandwagon as a new and innovative way of engaging consumers.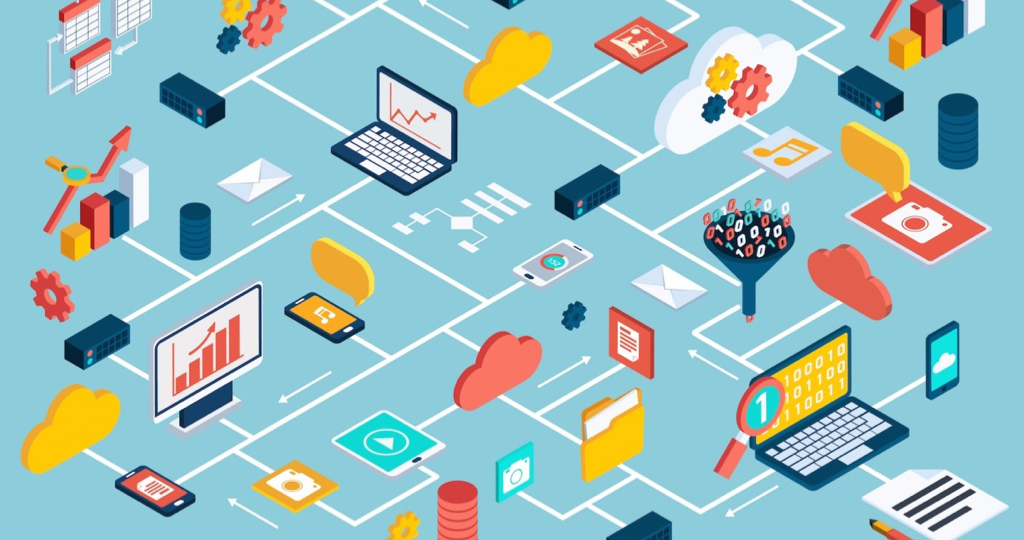 Big Data
Another word, or acronym, on everyone's lips was DT. No, not Design Technology (for anyone at secondary school in the 90s), but Data Technology. Alibaba's Chris Tung told us: "In our world we no longer talk about IT, we talk about DT: data technology. IT helps you to manage technology but DT helps you see the future by analysing the data you have." The CMO of the online shopping platform that hosts over 500 million active shoppers in China (200 million every day) continued, "People think we're an e-commerce company but really, it's a data company," highlighting how marketing is all about the power and potential of data in the post-tech era. It is of course data that increasingly informs every decision a brand's marketing department makes, allowing it to understand people – their habits, behaviours, wants and needs – in order to predict their actions and engage them in a seemingly more personal, more meaningful way.
Brave new world
These ideas, themes and tech trends were at the heart of Cannes, and at the forefront of an industry that has in turn began to understand that what we are seeing is the death of traditional advertising as we know it; realising that modern audiences are better reached through more innovative, interactive and democratic channels. Finally, it seems the message that marketing must shift the balance of power, putting audiences in charge, seems to be seeping through – and that brands must embrace the spirit of collaboration, community and co-creation in order to stay relevant.
Toolkit
Five steps to connecting with modern audiences by putting people at the heat of your brand:
Involve your audience: Create campaigns that are interactive and invite your audiences to take part, create content and share that content through their own social media channels.

Be open and interactive: Invite your audience in, letting them be part of the brand and allowing them to shape the content and campaigns you create.

Encourage conversations: Ask questions of your customers. Run things by them and get their opinions and feedback on everything you do. Don't talk at them, talk to them and remember to listen.

Build communities: Customers are most engaged when they exist within communities of people who can validate, share and comment on the ideas and content they create.

Reflect your audience: Listen to what your audience tells you and reflect its opinions and feedback in the products and services you create. By doing this, you will create a brand that really resonates with modern consumers.