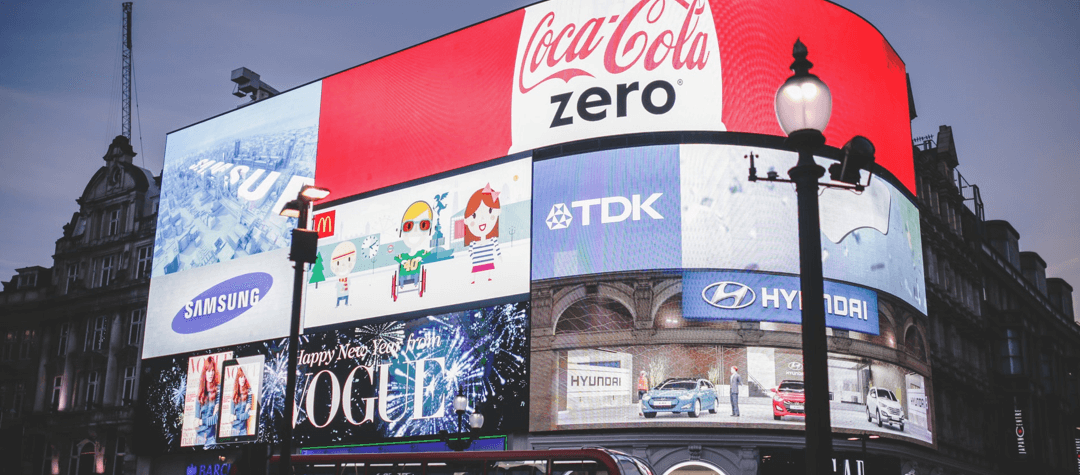 Are advertisers getting desperate? It certainly seems so. The deluge of 'wacky', disruptive characters that have come to dominate modern advertising is beginning to point towards an industry that's running out of ideas… 
In 2015, profit margins at the top 50
ad agencies were at their lowest
Aggressive disruption 
It seems you can't move these days for eccentric ad characters screaming 'look at me' in increasingly 'madcap' ways. There's a man sitting on top of a fibre glass hippo, who tells you – in self-aware deadpan – that he's a man sitting on top of a fibre glass hippo (TopCashback). There's the ridiculous American car rental guy at Enterprise. There's the annoying 'Love Mondays' Matt Berry impersonator at Reed. And, of course, there's the Welsh Pavarotti at Go Compare.
At a time when more and more brands are dramatically cutting what they perceive as ineffective ad spend, it seems that creatives are reverting to desperate tactics as they vie for audiences' rapidly dwindling attention. The result is a sea of same. After the success of Go Compare and comparethemarket.com (meerkats), a formula has been established. How do I get cut though? It's obvious, isn't it? Invent a zany character. But as we're bombarded (and bored) by more and more of these irritants, the question must be asked: Are we actually engaged by this shameless strategy of aggressive disruption? Or just annoyed?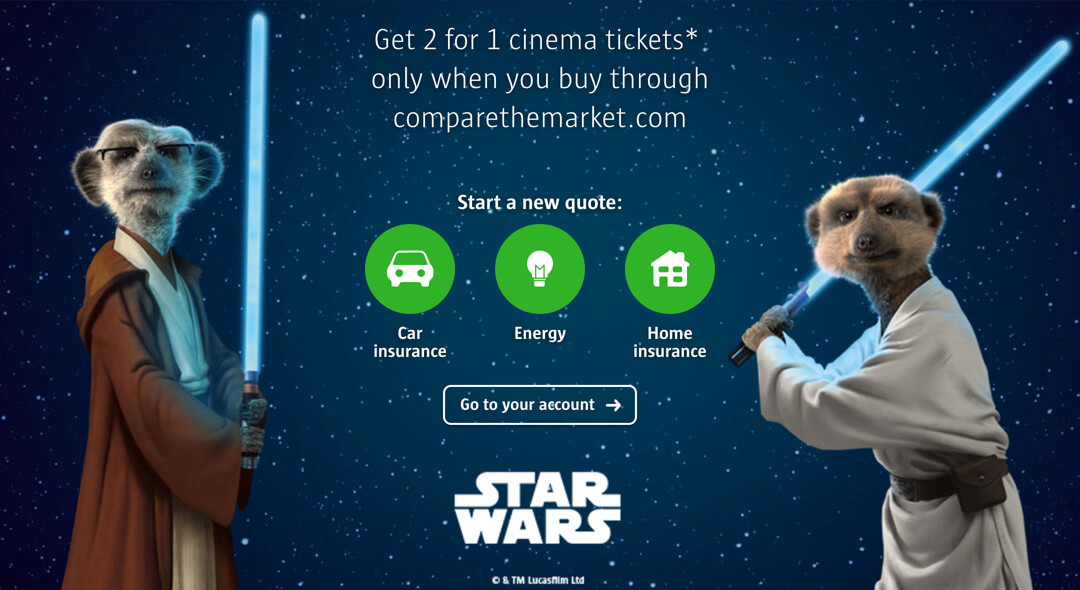 Ad blockers 
Millennials and gen Z are all but lost to TV advertisers. With 200 million people currently using ad-blockers (a figure that's rising), trust in brands is at an all time low. Young audiences simply don't want to be reached by advertisers – unless it's on their terms – and being force-fed disruptive, patronising characters will surely only push them further away.  
With ITV's ad revenue declining by eight per cent year-on-year in the last six months, and giants like Procter and Gamble cutting their ad spend by more than $1 billion since 2013, it seems that brands are struggling to cope with digital transformation, reviewing their ad and marketing budgets and asking themselves the question: Is our advertising just not working anymore? 
So, what's the way forward? How do brands achieve cut-through in the modern era? Aside from a zebra in a fez, playing the mandolin while telling me I need to buy more car insurance. For many, the next phase of consumer communication lies in interaction, not interruption. More and more brands are building their own online communities in order to directly engage customer networks in the conversations that matter for them.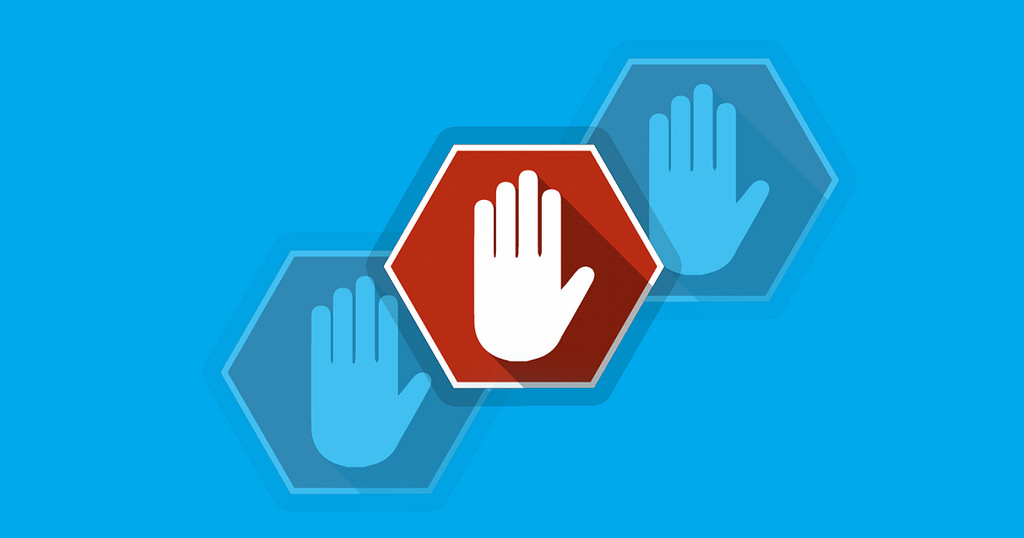 Digital revolution 
With Forrester telling us that 87% of companies agree online communities drive better customer engagements, it's clear the tide is turning. Brands have lost faith in traditional advertising as a means by which to connect, engage, drive awareness and sales. Instead, they are reaching out to consumers on a far more conversational level: asking them what they think of their products and services and inviting them to collaborate on content. 
The last fifteen years have seen a digital revolution, facilitated by enhancements in tech – with people taking back the power from big institutions. Just as MySpace empowered musicians to market their own music in the early naughties – putting thousands out of work at the major record labels – other social media platforms are encouraging user-generated content and the rise of influencers, meaning ad agency messages are increasingly being ignored by younger audiences. 
With Nielsen telling us that a staggering 77% of modern consumers are more likely to buy through peer recommendations, the message is clear for brands: connect directly with consumers, collaborate on campaigns, drive word-of-mouth and user-generated content. 
In 2015, profit margins at the top 50 ad agencies were at their lowest for seven years. A clear indication that agencies must look towards new solutions if they're to sidestep the fate of the record labels that failed to react to MySpace, these are nothing if not uncertain times for advertising. The industry might not be dead quite yet, but it's certainly in need of a renaissance.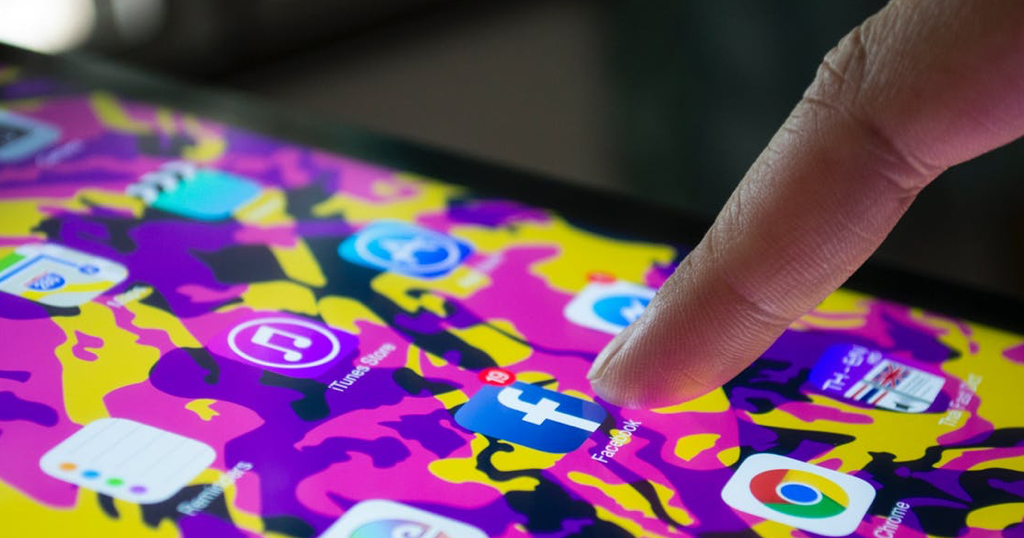 Toolkit: How to interact. Not interrupt… 
Build private communities and engage with your customers direct.

Collaborate with audiences on campaigns and content. 

Encourage two-way conversations, finding out what resonates with your audience and how they see your brand.

Utilise social reach, activating campaigns through your audiences' own social channels.

Understand the power of influencers, picking the right ones to champion your brand.